The 2017-18 School Year is the 2nd year of our NOAA sponsored "Climate Resiliency Fellows" Program.  Our aim is to "Create a dynamic community of informed teachers committed to involving their students in learning about and engaging in local climate change issues and climate resiliency projects."  Many thanks to all of our hard working teachers and students!
The following is from Wishkah Valley 4th Grade Teacher Tove Reibel: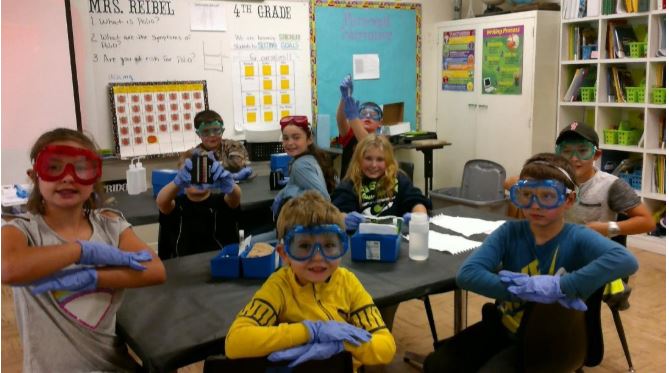 We started our year off with water-quality testing of our local stream.  Students were introduced to vocabulary related to the stream and really got to understand what makes up a healthy stream.  We discussed the streams riparian zone, pollution, turbidity and what we could do as a class to make our stream healthier. Students were really engaged and took ownership in preserving the stream.