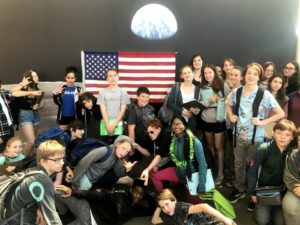 You might not think that taking kids to Boeing Museum of Flight has anything to do with climate change, but just wait!  For as long as humans have walked this earth we knew it was our one and only home. But that fact never kept us from dreaming of living among the stars.  When the Apollo missions brought us to the moon it also brought us the first images of our planet from space. The first images of earth from space revealed to us as a species that our planet is small, fragile and special all at the same time.  These images helped many of us take note that we only have one planet and we have to take better care of it because there really is no other options for humans. When we walked on the moon we were reminded that oxygen and water are precious. When astronauts ate food from squeeze tubes were were reminded that food should be sacred. When we planted that flag we were reminded that our planet has trees, plants, rivers, oceans and mountains; the moon does not.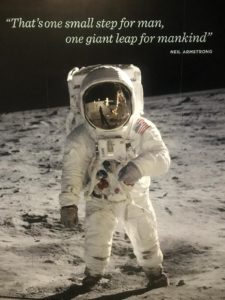 The byproducts of the Space Race are many, but one cannot deny the amazing advancements we enjoy everyday in our technology. From your smart phones and computers to GPS and even water quality and atmospheric testing equipment, we learned a lot from space exploration and our scientific equipment we use to keep tabs on the health of our planet are everywhere!
Following the Apollo missions the United States passes several key environmental laws.  The Clean Air and Clean Water Acts were passed. The Endangered Species act was passed and the Environmental Protection Agency was founded too!  The Space Race helped get us to the moon but it also helped usher in a new age of awareness that we are all in fact, passengers and crew members on "spaceship earth."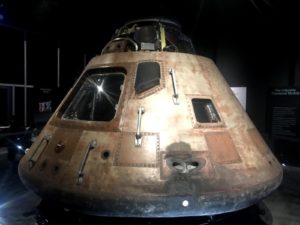 As our students toured the space shuttle exhibits and the Apollo exhibits they were reminded of humans will power to explore the stars and test the human spirit.  But they were also reminded that life is fragile, and that what our planet has to offer may not exist in the vastness of the cosmos. So if we want to stay alive, if we want to right this ship, we have to consider where we've been and where we are going as a species, and few chapters in our human story can help us realize that like the space age can.
Submitted by Matthew Phillipy, Citizen Science Institute at Marshall Middle School.