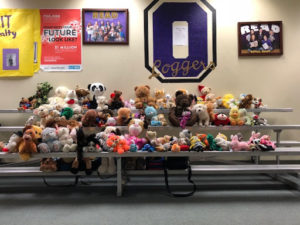 This year was our 2nd Annual Teddy Bear Tipoff, a project that is a win-win for first responders and for saving our earth and landfills with unnecessary items that could have a second chance to help out or bring joy to someone else.  When students return from the holidays they are asked to donate gently used and loved teddy bears and or stuffed animals, which in turn will get a second chance bringing joy to a child in crisis and help ease the burden of buying them by our local first responders.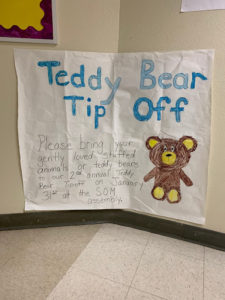 The win-win part, is that students are being taught to lessen their impact on landfills and Earth and donate items to individuals who can use them. The middle school enjoys this project for the "feel good feeling it leaves in their hearts and minds, knowing they are helping more than just a child, a first responder, but most importantly, Mother Earth."
Submitted by Deb Richardson, Onalaska Middle School.