Do One Thing Campaign

Alliance for Climate Education provides tools and resources for both students and teachers to learn more about climate change and how to take action. They have separate portals for students and teachers to utilize. The student portal focuses on straight forward climate education, how to be involved, and the "Do One Thing" campaign, or "What's your DOT"?
For teachers, ACE has resources to bring climate change awareness into your classrooms in a way that's relatable to students. They have produced an awesome video series entitled "Our Climate Our Future" that will conne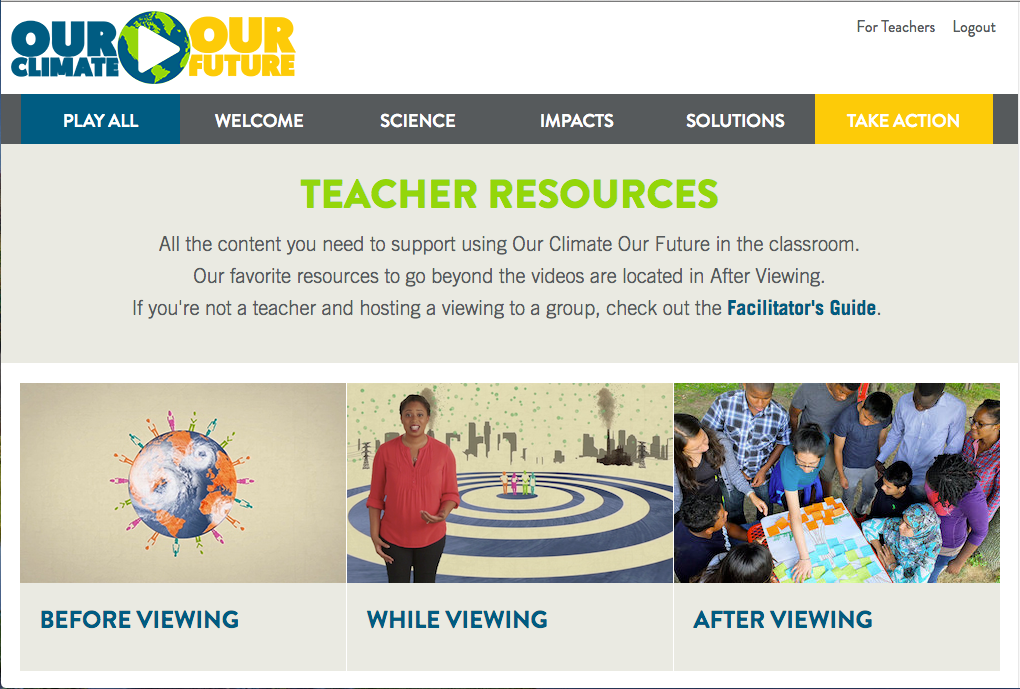 ct best with high school students and late middle school. From their website: "Our Climate Our Future is a multimedia experience that educates young people about the science of climate change and empowers them to take action." You can view the entire series as one video at 40 minutes, or view the videos in chapters. "Our Climate Our Future" also has its own website with resources to use before, during, and after viewing. It is available as a subscription service and we in the process of figuring out how much this costs.