The South Puget Sound is full of multiple diverse ecosystems; from tidally-influenced riparian forests to dry prairies, keeping up with the local weather changes can be difficult.  Luckily, we have compiled some great sources to quickly check for weather updates and stories!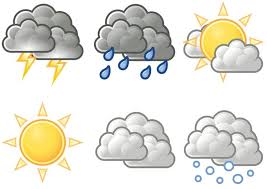 The most up-to-date weather forecast for the Olympia Washington can be found with National Weather Service
NOAA and NASA has a great resource, Introduction to Clouds if you have interest in cloud formation and the water cycle.
Check out the Cliff Mass Weather Blog for updates and comments on current weather and topics from members of your community.
Have you ever wanted to become a Citizen Scientist but never known how to help?  The Community Collaborative Rain, Hail and Snow Network or CoCoRaHS is a non-profit community-based network of volunteers of all ages who measure and report precipitation types (rain, hail, and snow). Here in Washington, precipitation can vary greatly with location, topography, storm type and season so working together as a community to keep up with this ever-changing weather is very important. CoCoRaHS was developed to supplement existing observation networks, aiding meteorologists, engineers, hydrologists, insurance experts, the media, and many others, in studying the variability of precipitation and in the analysis of extreme precipitation events.  If you want to join the community, check out their website in the link to learn how to sign up!