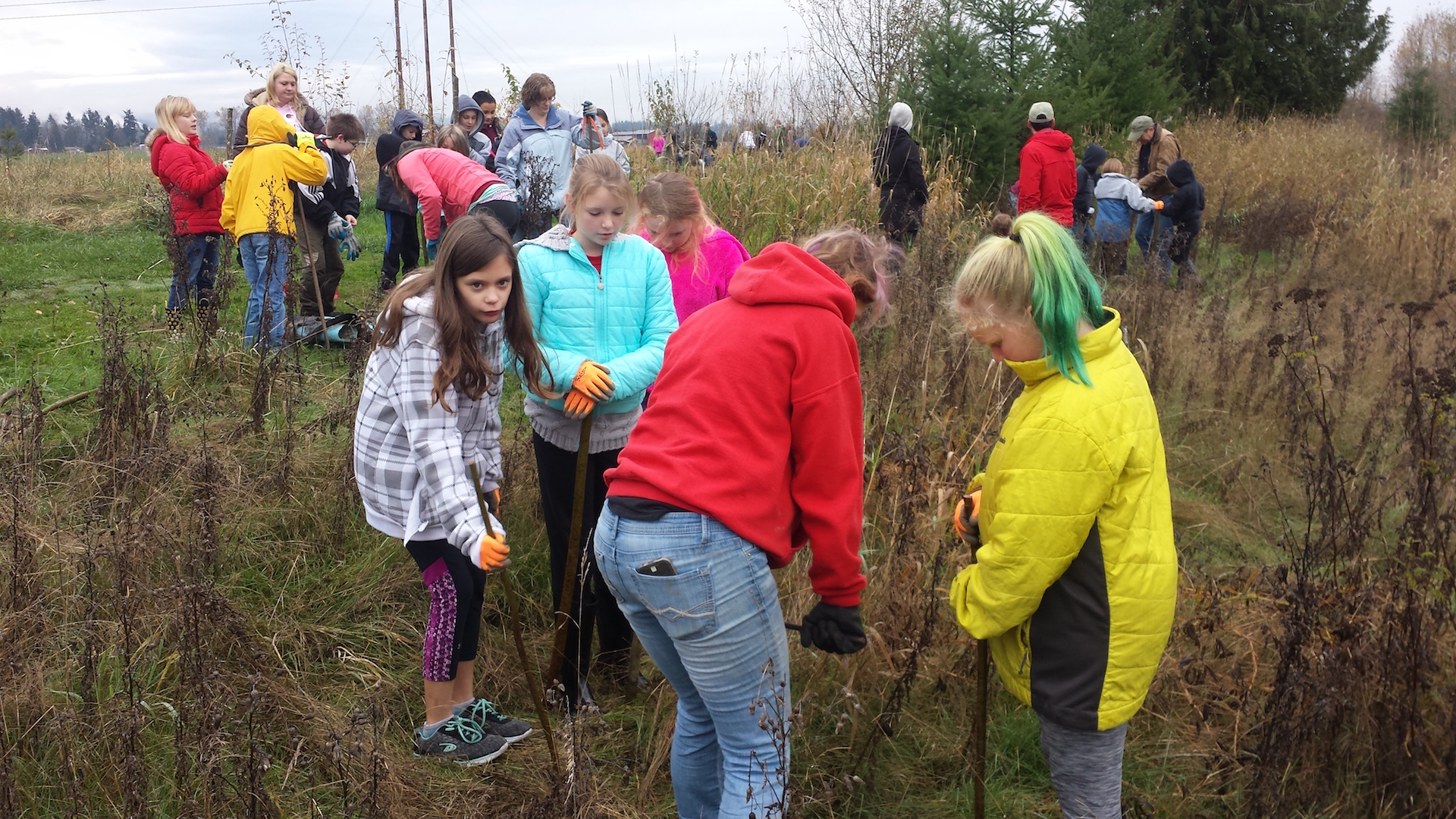 The Nisqually River Education Project, South Sound GREEN and Chehalis Basin Education Consortium are offering the first ever Climate Resiliency Fellows. This program aims to build a dynamic community of engaged teachers committed to engaging their students in learning about and taking action in local climate change issues and climate resiliency projects. The Fellows program is offered as a part of a 3-year, environmental literacy program supported by the National Oceanic and Atmospheric Administration (NOAA). Teachers in the program meet quarterly to receive curriculum support and brainstorm ideas for action projects that address local issues. Erica Pearson, a participant in this year's program, teaches at Simpson Elementary School in Montesano. Her students decided to take action to improve water quality while learning about native plants and salmon.
Climate Fellows Action Project 2016-2017  
What Have You Done Lately To Help Your Environment? 
This fall our classes took part in Pulling for Bats, we made our tree planting area ready for planting and got our kids, parents and grandparent volunteers excited to 'do something.' Both of these were at the same site, Discovery Trail, in Chehalis. We then planted trees and shrubs to reinforce the riparian corridor along the Chehalis River on the Discovery Trail.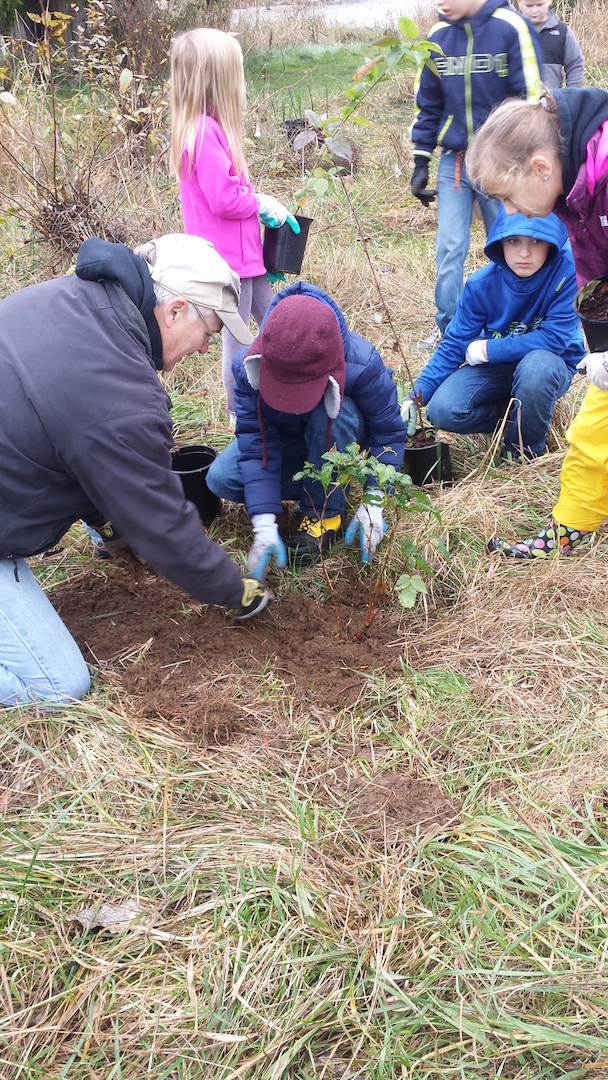 This enhanced what we are learning in our classroom in many ways. First, we learned about plant identification and the importance of improving the riparian corridor.  Next, we learned about the importance of water quality for humans, plants, and animals.  We learned about various water tests and the importance of seeing the results and determining if our sites have optimal, adequate or poor results.  With this information, we learn possible causes for the results.  If results are poor, we learn about ways we can help improve our water.  Last, with both of these projects we learned about where all the pollution eventually ends up……..in the water and therefore in us.  This has been super powerful for our kids. 
The best part of this project so far has been seeing the excitement over just actually doing something to help.  My kids were super excited over the number of plants they planted.  They loved spending quality time helping our environment with their classmates and family members all volunteering their time and effort to the greater good.  They now have a passion to DO SOMETHING!