The 2017-18 School Year is the 2nd year of our NOAA sponsored "Climate Resiliency Fellows" Program.  Our aim is to "Create a dynamic community of informed teachers committed to involving their students in learning about and engaging in local climate change issues and climate resiliency projects."  Many thanks to all of our hard working teachers and students!
The following is from Marshall Middle School Citizen Science Institute Teacher Tom Condon: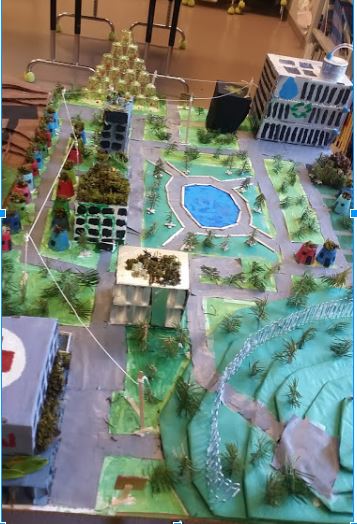 This year the Citizen Science Institute students took on the topic of climate change in their science class learning about the science of weather and climate.  Field investigations included students touring the Evergreen State College, LOTT (Regional Wastewater Treatment plant), NOAA's campus on Lake Washington, Cushman Dam, City Hall, and Inner-city transit all to learn more about what cities and regions are doing to address issues and practices of sustainability for the future. As a culminating project 17 teams of four students each competed to create a scale model of a "Future Olympia" that had to address the challenges of population growth and sea-level rise. As a service-learning component of the project students cultivated acorns and grew 400 Oak trees to be given up for adoption to a suitable family.  As a guide for the project we used the free resources from "Futurecity.org" whose engineering mission is to challenge middle school students to design creative sustainable solutions for our cities urban challenges.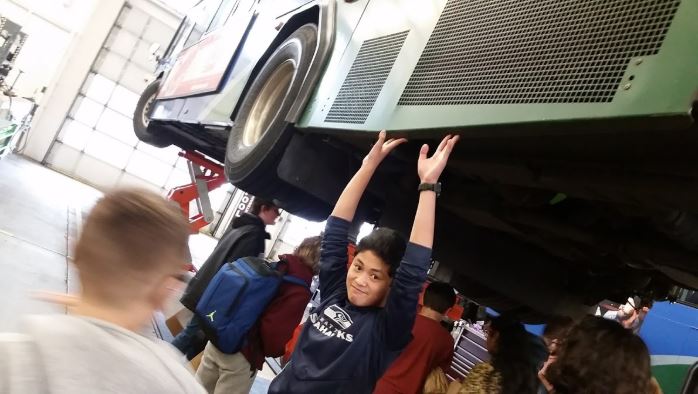 A common theme from student reflections was their heightened understanding of the complex issues that arise to solve transportation, water waste management,  and sustainable energy sources all while making the city economically viable. There wasn't consensus on which field experience was most valuable to making their models. Some thought "Evergreen was the most valuable as it was like a small city that had to search for sustainable solutions." Another student felt our LOTT visit was most valuable "because we learned about the cool science of how water treatment works."  To see the amazing student presentations please visit Olympia School Districts Social media link on Facebook at #MarshallMS #CSI #ArchitectsOfTheFuture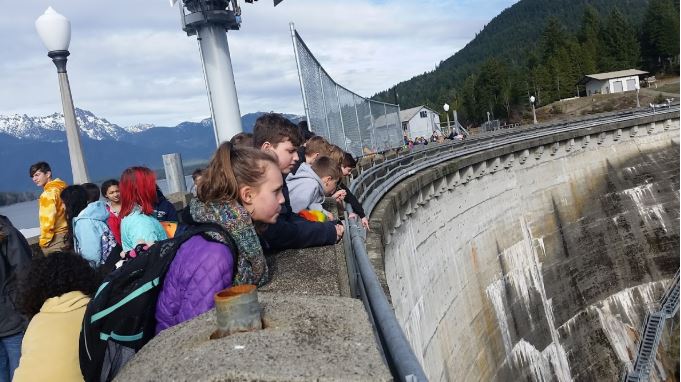 There was certainly consensus among the teams of the difficult lessons they learned working as a team and managing their time and how to resolve disagreements.  Most rated the experience 9 out of 10 and all highly recommend the project for future students.
 Yours, Tom Condon                                                                                                                               Citizen Science Institute                                                                                                                       Marshall Middle School