The 2017-18 School Year is the 2nd year of our NOAA sponsored "Climate Resiliency Fellows" Program.  Our aim is to "Create a dynamic community of informed teachers committed to involving their students in learning about and engaging in local climate change issues and climate resiliency projects."  Many thanks to all of our hard working teachers and students!
The following is from Wishkah Valley 4th Grade Teacher Tove Reibel: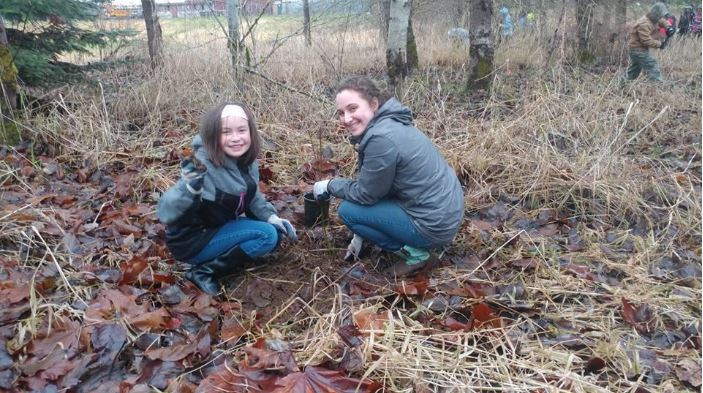 Wishkah Valley 4th grade students along with the high school Environmental Science students planted trees at the Chehalis Discovery Trail.  You could tell the students felt a sense of accomplishment. They were doing something that could help the environment. After the students came back they shared their experience with other grade levels.